Retrofit 180° curve conveyor before shrink tunnel with NEW bearing curve.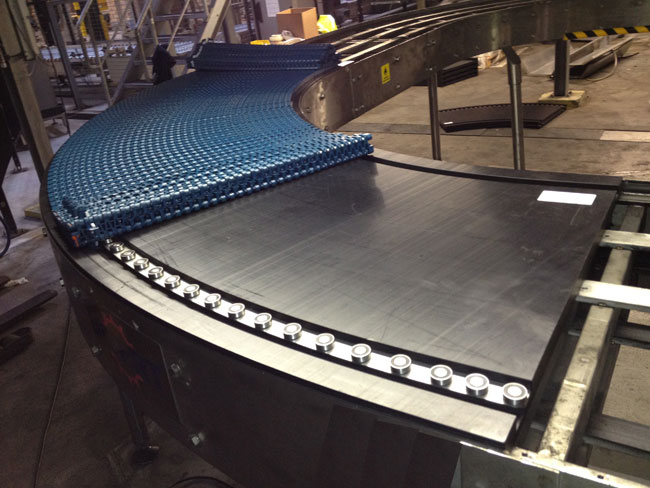 Goal : Improving workflow and line efficiency.

The retrofitting of an existing  curve conveyor with Rexnord belt and curves results in  :
reducing maintenance cost
improving line efficiency.

General info
180°  curve conveyor with shrink packs before shrink tunnel
speed 35 m/min  -  load of 40 kg/m
belt width: 600 mm
inside radius belt: 750 mm
center drive

Old situation

- Installation of a new belt is needed each year.
- Lubrication of belt is necessary :
monthly belt inspection and placing of new oil tubes
oil gives marks on endproduct
- Belt is guided in 2 C profiles. It is not possible to remove the belt without pulling out an SS pin. 
- Two technicians are needed.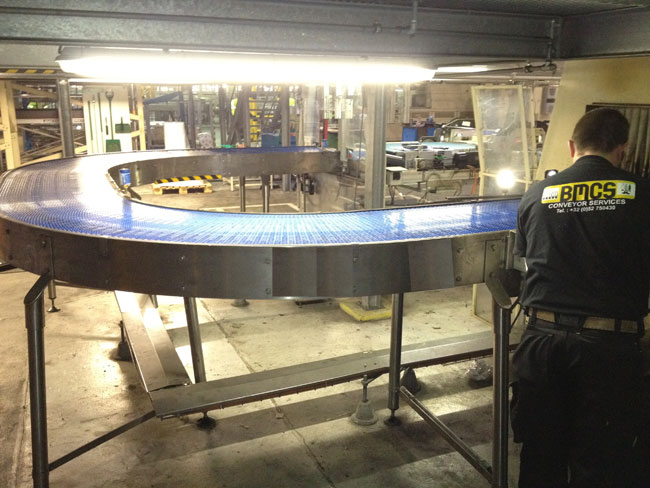 New situation

- Installation of curve with fixed bearings in an  existing frame.
- No lubrication is needed :
Maintenance free 
No oil marks on endproducts
- 25% lower electricity consumption resulting in 
- 25% less tension in the belt 
- Longer lifespan of the belt ( expected factor 5)
- Easy cleaning and removing of the belt by one technician without breaking the belt.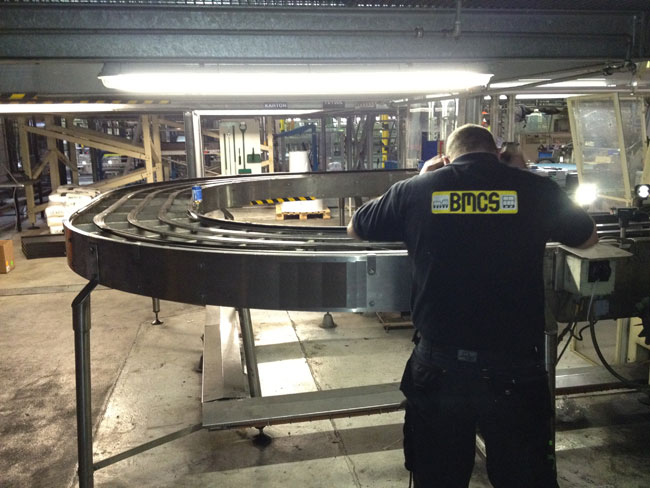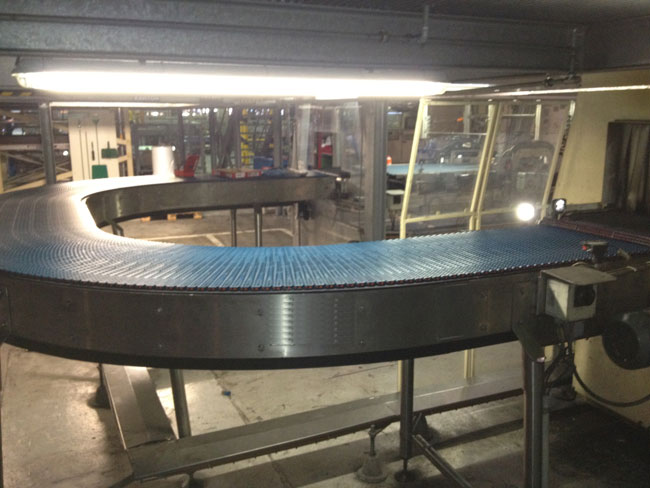 Summary

This new curve design allows the highest speed and load charge for curves in the market.
The 1200 belt type allows:
a inside radius of 1.2 the width
speed till 60 m/min
load till 100 kg/m ( width

>

600 mm )