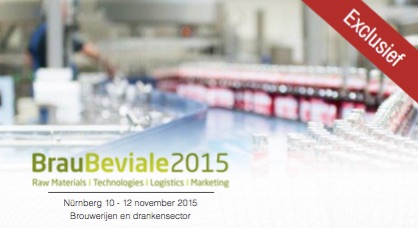 The Bogaert Transmission BMCS Team is pleased to invite you on the Rexnord FlatTop stand at Brau Beviale 2015 in the Messezentrum in Nürnberg, Germany. Click on the VIP card and fill out the form to confirm your visit.
What to expect
Rexnord FlatTop, trendsetter and market leader in the manufacture of conveyor components wil be showing its latest developments.
Your benefits
Cost savings:
The new Quick Linq stainless steel hinge chain halves the assembly and disassembly time. The new ULF - Ultra Low Friction - material for the guide strips reaches μ to 0.08 resulting in a significant reduction in energy consumption, load and longer life of the chains.n.
Increase line efficiency:
Through continuous measurement method and its own developed line analysis, combined with an open customer communications, we increase line efficiency.
What you should not miss
The Run Dry conveyor for PET bottles. With the test setup on the booth we show in practice all the benefits for the customer.
Reserve your free entrance ticket and VIP card via a click on the image below.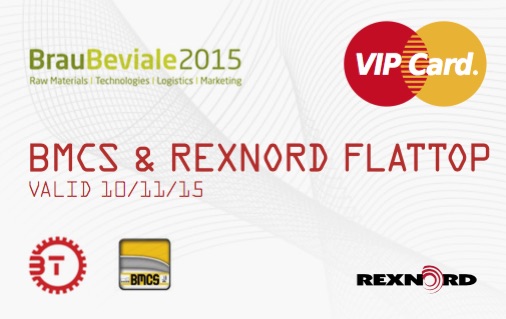 For more information please contact us via bmcs@bogaert-transmission.com or by phone +32 52 750 430
We are looking forward to welcome you on Tuesday, November 10th.
Yours sincerely,
Chris and Johan Bogaert